Our History
The original Bunker was born as a youth project in Borough Road in 1980 before moving to Green Terrace in 1982 and finally settling in it's current home in 1983. Housed in the same building which once hosted gigs by The Clash and Billy Bragg, 29 Stockton Rd has a history synonymous with the creation of music in the North East…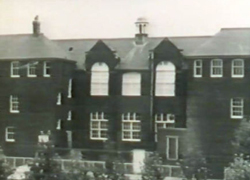 The huge structure morphed from a bakery into a music factory, when the regions disenfranchised punk rockers flocked to the ramshackle building to see their idols playing secret gigs, whilst laying the groundwork that would lead to the formation of the next generation of post-punk bands.
It was from The Bunker that Frankie Stubbs and Leatherface led their earth shattering assault on the alternative charts in the late 1980s / early 90s, unwittingly sealing their fate as the grand masters of the Sunderland music scene, with their DIY approach to music making and an uncompromising attiude influencing a city full of kids who had been used to seeing and hearing records and bands who had no semblance to their own living circumstances.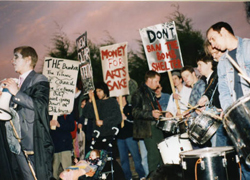 The late nineties almost saw the end of The Bunker, after local government officials decided that the only place in the city that had constantly supported grass-roots music and art was not worth funding any longer. Protest from the local community was phenomenal, and was joined by the late John Peel, who had taken a personal interest in the Sunderland music scene and donated a large sum of money in an attempt to keep The Bunker open. Despite this, funding was withdrawn in 1998, leaving the city void of a creative nucleus and leading to the end of the line for many local bands and the folding of Bunker Magazine prototype, Pulse Magazine.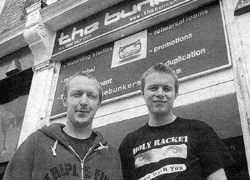 Enter two lads who'd misspent their youth playing in countless bands within The Bunker walls. Buying the building outright just before it was turned into an apartment block, The Bunker was re-opened in 2000. Within a year or so the local scene was again flourishing, and with the emergence of bands like The Futureheads and The Golden Virgins, The Bunker Magazine began in an effort to support and promote what was obviously the beginning of a new and exciting chapter in the musical life of the city.
Now 8 years on, 25 years since it originally started, The Bunker is back in the hands of a Community business, ready for another 25 years.
For more on the history of The Bunker you can visit http://bunkerarchive.wordpress.com.