Friday, 19 March 2010 16:10
The Bunker has a long running youth music programme which opens its doors to young people and allows discounted use of their professional rehearsal facilities and equipment. It is hoped that long term funding can be secured to sustain the weekly youth music workshops, which have previously set local acts The Futureheads and Field Music on the path toward establishing success in the music industry.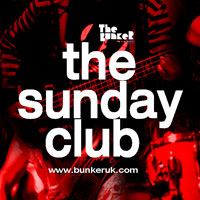 Kenny Sanger, Director, said: "Our workshops are unique because while previous workshops have always helped young people to make their first steps towards a musical career, this is the first time that the professional facilities at The Bunker have all been made available at such a discount. Participants also get to work with other more advanced young musicians, and get their hands on some amazing instruments and equipment."
The workshops provide tuition on song writing, performance, music production and other aspects of the music industry. At the end of the course the participants will get the chance to record their songs and perform in a live showcase event.
Kenny added: "With these workshops we are aiming to provide music guidance and advice to all young people in Sunderland, which will hopefully help the upcoming generation of local talent to go on and fulfill their potential. As well improving their musical abilities, gaining valuable knowledge from experienced music industry professionals and improving their prospects of a career in the music industry, the club also offers the opportunity to meet new friends, improve social skills and build confidence. Without the funding from the Arts Council and Coalfield Regeneration Trust, it wouldn't have been possible to get started, but we are now looking to secure more long term funding to run them 2 or 3 days per week"
For more info, email info@bunkeruk.com or call us now on 0191 5671777.