Monday, 20 July 2015 10:31
We were involved with Summer Streets again this year, doing djembe workshops! They were (we like to think) the MOST popular workshop running on the Saturday.  Unfortunately, we even had to turn people away because we had no space left in our tent! Creatively directed by Ross Millard of The Futureheads, the celebration of music in the community took place on the weekend of July 18th, catering for a variety of different tastes and ages.
The Cultural Spring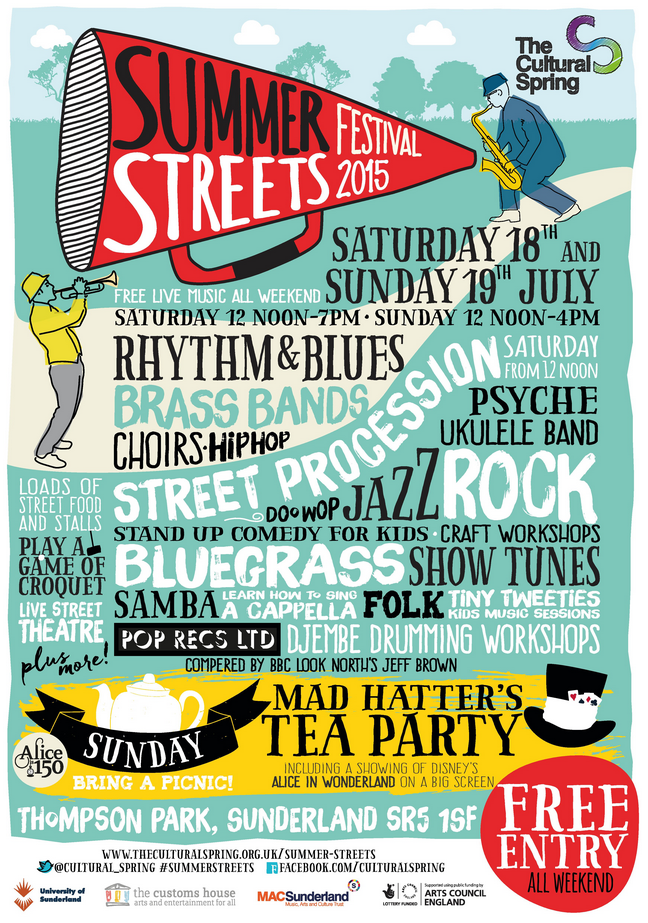 If you haven't heard of it, 
Summer Streets
is a community music festival which caters for many tastes. The Cultural Spring is an exciting and ambitious project which aims to get more people in Sunderland and South Tyneside to experience and be inspired by the arts.