Wednesday, 05 October 2011 17:24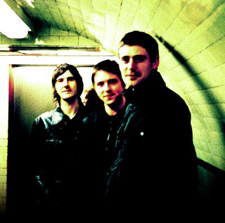 With a schizophrenic sound that skips erratically from aggressive rock to lush dark symphonies, and from country-tinged blues to clandestine folk, an important POTR objective is to avoid slotting conveniently into any category.  Forming in 2004, the band have since played live alongside Maximo Park, The Futureheads, The Golden Virgins, New Rhodes and Nine Black Alps.
A relationship formed early on with BunkerUK Records led to the release of a download only single in September 2004. The song, 'Dogs', noted for it's sun-washed melodies which rested edgily on an unsettling flow, won favourable reviews and saw interest in the band escalate significantly. Returning to the studio early in 2005 with Leatherface's Frankie Stubbs on production duty, POTR completed work on single 'Hamburg/Fake Mistakes' which was released in mid 2005 on BunkerUK.