Saturday, 17 May 2014 10:39
The Bunker has teamed up with The YMCA on Toward Road, and created a course based around Dj-ing but with other creative elements such as singing involved. It all started with the YMCA contacting the bunker saying there was a group of young people interested in DJ-ing, and would we be able to help. The Bunker agreed.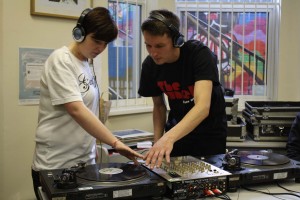 As always the first issue was money so several of the staff from the bunker took part in the Big Walk last September to raise some money for a series of events at the YMCA. The walk was on the 22nd of September and was from the Glass Centre to Penshaw Monument (more details can be found on the website.) A grand total of £240 was raised with the walk, which set up the opportunity to run this course.
The funding gave The Bunker ability to run a 6-week course, with a session each week. The first session ran last week and gave a brief view of DJ decks. The second, on this week, will be on Singing. With a final aim of taking the attendees to Spark FM to be interviewed and perform on the radio! So keep your eye out for updates here on the bunker website.
The great thing about this course is that it gets the attendees engaged in learning again, whist getting to do something they want to do. Here's what Lee Boyd, one of the youth workers from The YMCA had to say about the course: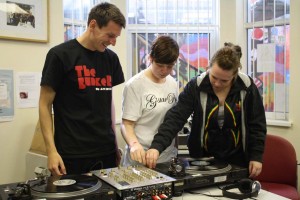 "I wanted to run a course around something that all the young people enjoyed and had a similar interest in, that was music and 
all of the genres that goes with it. I thought it would give them something new to experience as the daily routine that the young people have can be pretty boring, having something new would break the mould and give them something to look forward to. In terms of helping the young people, it will help to break down the different lifestyles that the young people have if they can come together and start to understand different types of music and how they feel about the music that they listen to."
The classes run on a Tuesday from 4 till 5:30, and there is still another 4 weeks of sessions left to go. The YMCA can be found at, 2-3 Toward Road, Sunderland, SR1 2QF. If you would like more information on how The Bunker can help any young people you are working with please contact us on 01915671777 or email info@bunkeruk.com